Description
THE AUTOMATIC SCRUBBER THAT NEVER TIRES YOU OUT LIKE SCRUBBING BY HAND!
✅ 100 times faster than hand scrubbing.
✅ Easily clean those dirty grout lines between tile and marble.
✅ Effortlessly remove built-up soap scum in tubs & showers.
✅ Lasts for years without needing replacement.
✅ Fits your existing cordless or electric drill.
(DRILL NOT INCLUDED)
YOUR KITCHENS AND BATHROOMS WILL HAVE NEVER LOOKED SO GOOD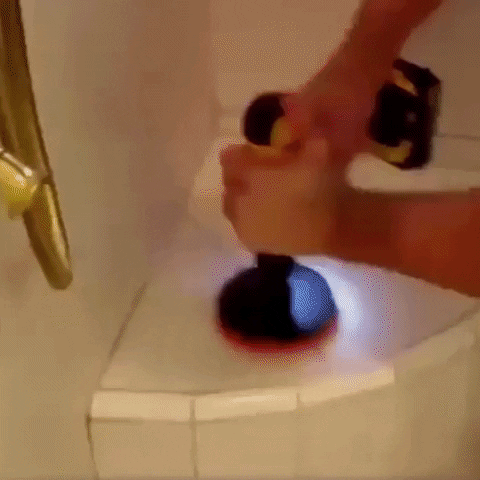 Scrubbing by hand is time-consuming and plain hard work, and often not effective at removing tough grime and stains.
THERE IS A BETTER WAY TO CLEAN!
Our Ultimate Power Scrubber Drill brushes are the perfect solution to clean bathrooms, kitchens, cars, boats, and more with speed and ease.


The Ultimate Power Scrubber Brush Set is a set of 3 professional quality power brushes that are easily installed on any cordless drill for fast, spotless cleaning. Here's what you get:
✅ 4 INCH BRUSH - the softest and best choice for cleaning bathtubs, shower doors, upholstery, and larger surface areas like shower doors. 
✅ 3.5 INCH BRUSH - medium stiffness, ideal for cleaning dirty countertops, sink surfaces, floor mats, car tire rims, etc.  
✅ 2 INCH BRUSH - the stiffest brush for tough cleaning jobs like bathroom tile grout, heavy grime on pots and pans, patio slabs, metals gates, etc.
⭐ All three brushes have 1/4" stainless steel quick-change shafts. ⭐
PREMIUM QUALITY- Our brushes are made with premium quality nylon bristles and will not scratch. 

✅ Clean those dirty grout lines between tile and marble.
SUITABLE FOR ANY CLEANING JOB
These nylon bristles will not scratch and can be used on tubs, sinks, toilets, baseboards, fibreglass shower enclosures, shower door tracks, shower, tile, soap scum, fixtures, cookware, grout, carpets, car seats, and porcelain. You can cut the time in half that it normally takes to do your household chores with our Ultimate Power Scrubber Brush Set.  
PERFECT FOR CLEANING DIRTY RIMS AND TIRES
QUICKLY CLEAN DIRTY SINKS AND COUNTERTOPS

Package Contents:
1*Flat Brush (4 inches)
1*Bullet Shaped Brush
1*Detail Brush (2 inches)
Payment & Security
Your payment information is processed securely. We do not store credit card details nor have access to your credit card information.