Description
【Sizes】

       M3X8    20PCS      M4X8    20PCS      M5X8    15PCS 

       M3X12   20PCS      M4X12   20PCS      M5X12   15PCS

       M3X16   20PCS      M4X16   20PCS      M5X16   15PCS

       M3X20   20PCS      M4X20   20PCS      M5X20   15PCS

       M3 Nut  80pcs      M4 Nut 80pcs      M5 Nut 60pcs

【Material】304 Stainless Steel, stainless steel material which have good corrosion resistance in bad environment like high temperature, cold weather, and high humidity areas. They have superior rust resistance and excellent oxidation resistance, which can ensure long time using.

【Package】440 pieces in total, packed in a durable transparent box with label. It is easy to distinguish the size of the product, when you want to use a certain screw, you don't have to waste time buying it separately, you can choose the suitable one to meet all your needs.

【Wide Applications】Widely used in all kinds of precision machinery industry, classified instruments, instruments, electronic products, printed projects, household appliances, communication products, locks, lamps, lights, toys, etc.

【Tips】Products contain small parts, keep away from children and prevent inadvertent swallowed. All screws are special sharp with screw point, please keep away from kids. Whenever you need us, please free to contact us, we will give you a professional service and reply you within 24 hours.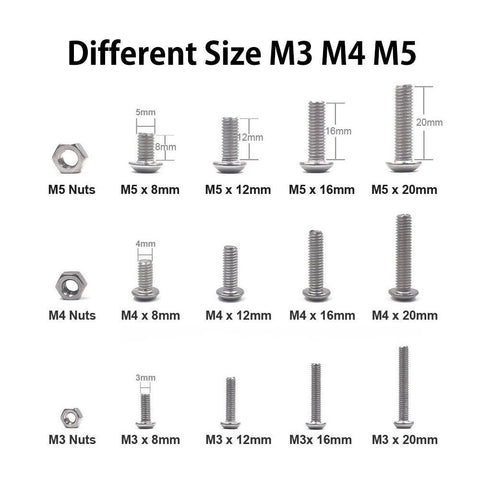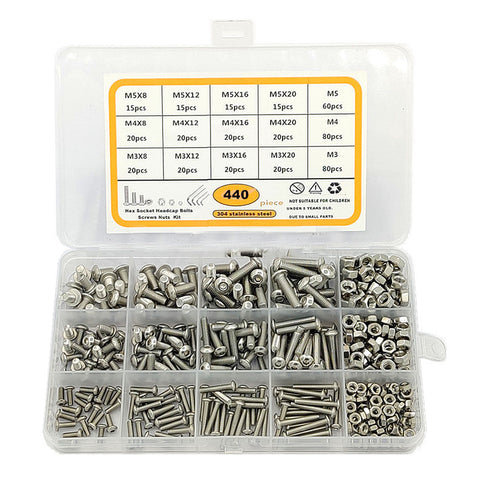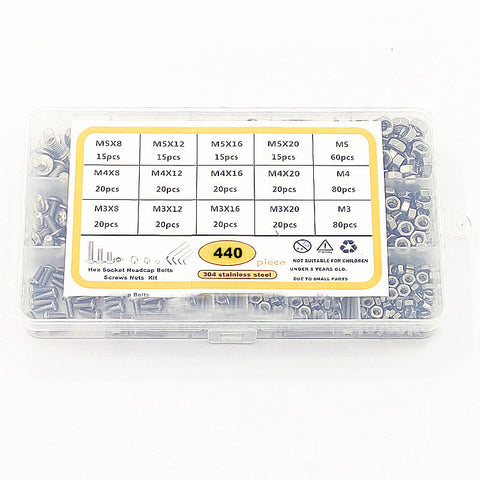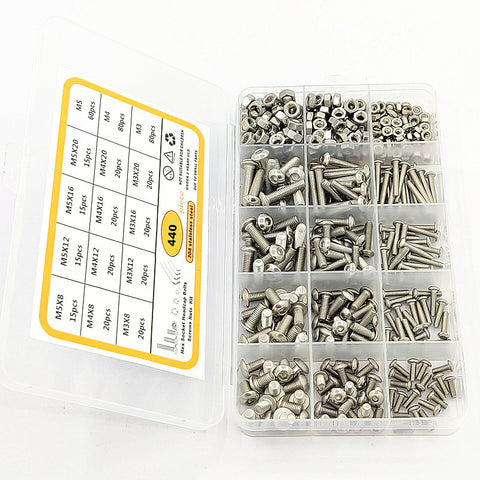 Payment & Security
Your payment information is processed securely. We do not store credit card details nor have access to your credit card information.