Description
FAST AND PRECISE DRILLING WITH THIS DRILL GUIDE!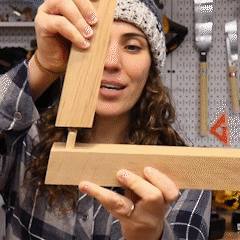 Can't get your drilling right? Get precise, fast, and easy drilling with this Drill pro Woodworking Dowel Jig Drill Guide! This drill guide jig is designed with a jig peg and handheld metal sleeve for efficient hole drilling and is ideal for home repair handyman, DIY projects, and woodworking fanciers.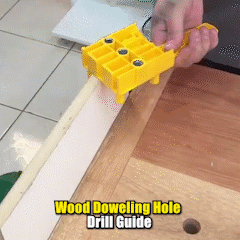 The wood dowel jig is an improved version that's adaptable to 6mm, 8mm, and 10mm wood doweling for making accurate sizes of holes. It is also made of top standard plastic and metal to ensure prolonged use and resistant to damage.
Highlights
Drill guide jig for vertical hole drilling

 

- Specially designed set of wood dowel jig with a standard calibration for precise fixation and centering while drilling and woodworking. 
Full joint coverage

 

- Capable of edge-to-edge, T, and edge-to-corner joints when woodworking and is adaptable to 3 sizes drill bits.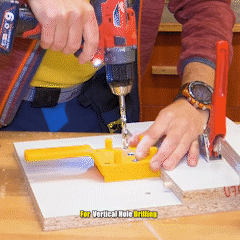 Maximum support 

- Created with the capacity to support card thickness of up to 31mm.
High-Quality Materials

 

- Produced with high quality and impact-resistant plastic and metal for durability and longevity.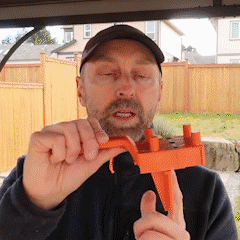 Adjustable and easy to use

 

- The position of the drill guide can be adjusted according to the need to move to make it user-friendly and is suitable for straight wood dowel drilling. It also comes with a handle for a firm hold.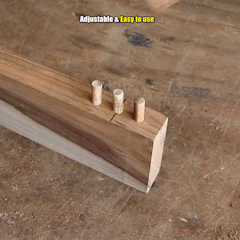 Practical woodworking tool

 

- It is a great toolset for both furniture factory and woodworking.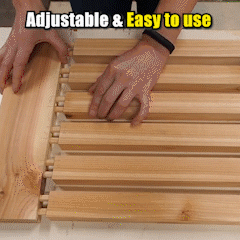 Specifications
Material: Plastic and metal
Color: Yellow
Drill Brush: 6/8/10mm
Payment & Security
Your payment information is processed securely. We do not store credit card details nor have access to your credit card information.