Description
A Simple Way To Seat Your Tyres Quickly!
The Tyre Seating Tool is easy to use and rolls stubborn tyres into place with ease. The tool fixes to the opposing rim and puts an end to snapped tyre levers and sore fingers.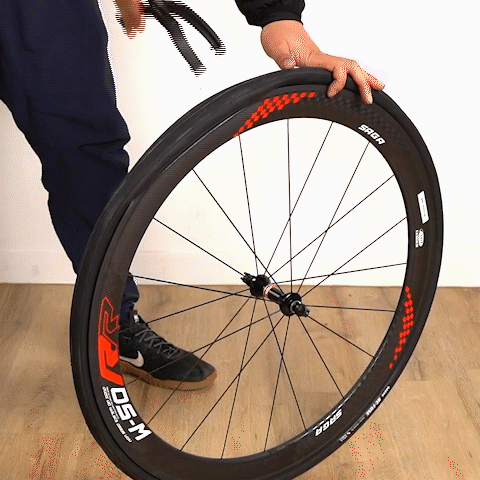 Our innovative tool supports any cyclist in seating tyres on their bike in the most simple way. It's the perfect solution to fit tight tyres!
Like a fresh bike service, Tyre Seating Tool helps to put on your tyres and increases the life span of your carbon rims and tyres, when seated correctly.

When finished, your bike will feel as good as new!
Tyre Seating Tool enriches the experience of changing a tyre without requiring any bike mechanic knowledge. Upgrade your riding experience with the help of Tyre Seating Tool.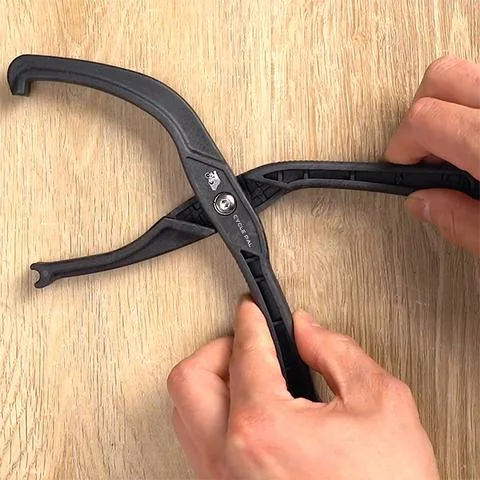 WHY Tyre Seating Tool IS FOR YOU
Achieve perfect tyre seating - stop snapping tyre levers and having sore thumbs, seat your tyres quickly and perfectly with a Tyre Seating Tool.
The essential bring-on-your-ride tool - Tyre Seating Tool's innovative and minimalistic design can easily fit in your back pocket.
Tyre Seating Tool is the ultimate choice - Any rider, any time, any weather can change a tyre quickly with Tyre Seating Tool.

Payment & Security
Your payment information is processed securely. We do not store credit card details nor have access to your credit card information.