Description
Measuring T-SQUARE RULER 

Marking precise points is just that simple with this T-Square ruler. Its unique design makes it very easy and convenient for you.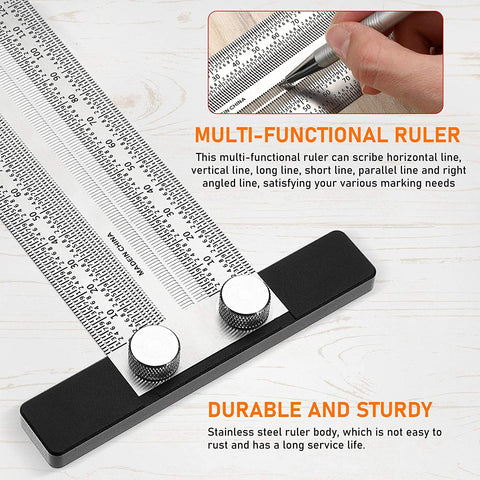 Select the proper slits or tiny holes, insert a mechanical pencil and mark the measurement instantly with dead-on accuracy.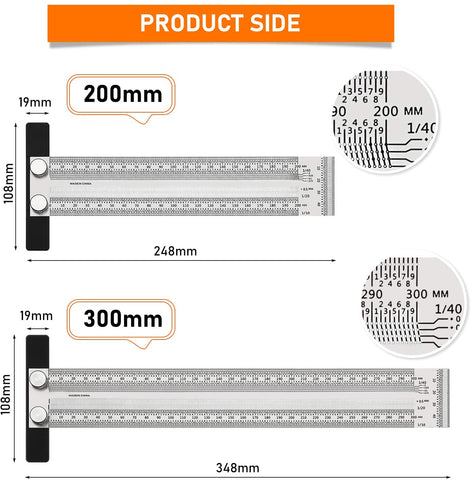 It has small holes on it, so you don't have to mark your points at the side of the ruler, which causes inaccurate marking.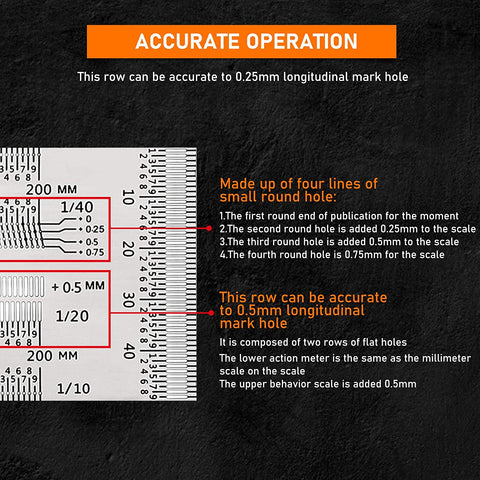 The T-Square ruler
has super precise scale on it. It can be as fine as 0.25mm, making the operation more accurate.
PACKAGE:
T-SQUARE RULER 200mm * 1
270 * 130 mm
SPECIFICATIONS:
DIY Supplies: Woodworking
Certification: CE
Model Number: woodworking line scribe
Type: Woodworking t ruler
Material: Stainless Steel
Holes: 0.25mm / 0.5mm / 1mm
478/5000 Accuracy: 0.25mm
Payment & Security
Your payment information is processed securely. We do not store credit card details nor have access to your credit card information.