Description
✨Easily connect the wires at home.
You can
disconnect 
any
 individual wire
and still have the
common point connected
and
conducting.
🔥SAFE — Selecting the best flame retardant insulating material,
This Push-In Terminal Block Wire Connector connects wires with a SNAP!  Just push in wire & lock to secure! This is your perfect connector for a variety of electrical and even hobby projects for a fast, easy, and reliable wiring connection.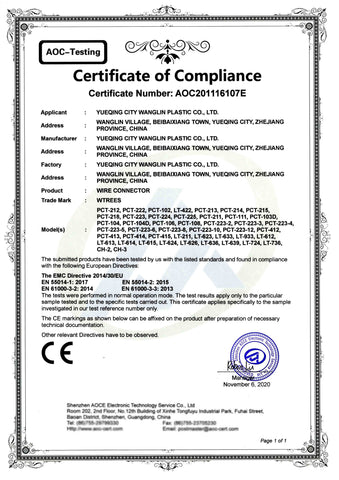 Payment & Security
Your payment information is processed securely. We do not store credit card details nor have access to your credit card information.